Playtime Paris returns with its physical edition to showcase AW22 collections.
It was a joy to be back in Paris, two years have gone by and yet it feels like just yesterday that we were covering the last show just prior to the pandemic hitting. There was chat of a mystery virus in China. I even decided not to wear a mask en route to the New York show because I felt it looked out of place compared with other travellers. Fast forward to the end of January 2022 – triple vaccinated and twice recovered from Covid I was happy to take the leap and get travelling again. I was pleasantly surprised by the range of labels exhibiting at the show. There were old established friends, new fresh brands to the market. Natural skincare brands seem to be sprouting up , and just as three years ago with the boom in Baltic brands Georgia now seems to be producing some great children's wear. So let's take a quick look at what caught the eye…
New discoveries…
New to the market. This is one of those brands that you see at the start like Banwood, The New Society, Raduga Grez that is likely to grow quickly. The branding, design, quality and imagery is all in place at the start for this brand to fly. One to check out for sure.
It was also nice to see that they had obviously struck up a rapport with their neighbours at the show – Lison Paris, so who knows a collaboration could be on the cards.
French interior design label testing the water with the kids' market – fun, geometric yet fluid with brush strokes.
Really liked the urban cool & super soft fabrics of this collection. The AW22 lookbook images are super chilled, playing with architecture/ colours reflected in the collection taken by Emily Swab after recently re-locating to Barcelona.
The principle is upcycling but this brand had a new way of doing it – Box Bebe. A personalised baby 6-18 month collection remade from adult clients own clothes. New emotional upcycling for beautiful story lovers. They send you a box where by you have a bag to send your loved garment to be transformed into something beautiful for a little one you care about. Brilliant and such a good idea as a personal gift.
\
100% Cotton & skin friendly underwear
100% organically grown cotton underwear and clothing manufactured in France and Portugal. Love the colours!
Capsule collection of gender-neutral kids' essential styles in 100% organic cotton hypoallergenic fabrics. Love the neutrals
Sustainable & protective Swimwear …
There were some great swimwear brands both Lison Paris & Julliet Julliet had very strong different aesthetics and thoughtful design. Lots of details and thought going into their collections.
Sustainable swimwear and super design. Each piece is really detailed, using soft function fabrics plus each customer receives the swimwear in a beautiful little pouch.
Produced in Europe, using certified anti-UV 50+ OKEO TEX Italian fabric. The Mummy & Me look for summer!
The rise of natural toiletries & Skincare
The toothpaste in thier collection was absolutly fantatstic plus the family bottle size is a great touch.
Swiss made, the product melts into the skin and we love the aesthetic.
Is currently a leader in the market – wonderful products and packaging – The SPF is a firm favourite.

Some more interesting labels and collections to check out
Babychi – Freshy Weather SS22 surfer prints combine traditional shapes with retro vibe print.
Letter to the world – Some really nice pieces in this collection. An interesting one to look out for from Spain.
Old friends & fabulous AW22 collections…
Paade Mode
From strength to strength their collections just keep getting better… make sure to check out AW22.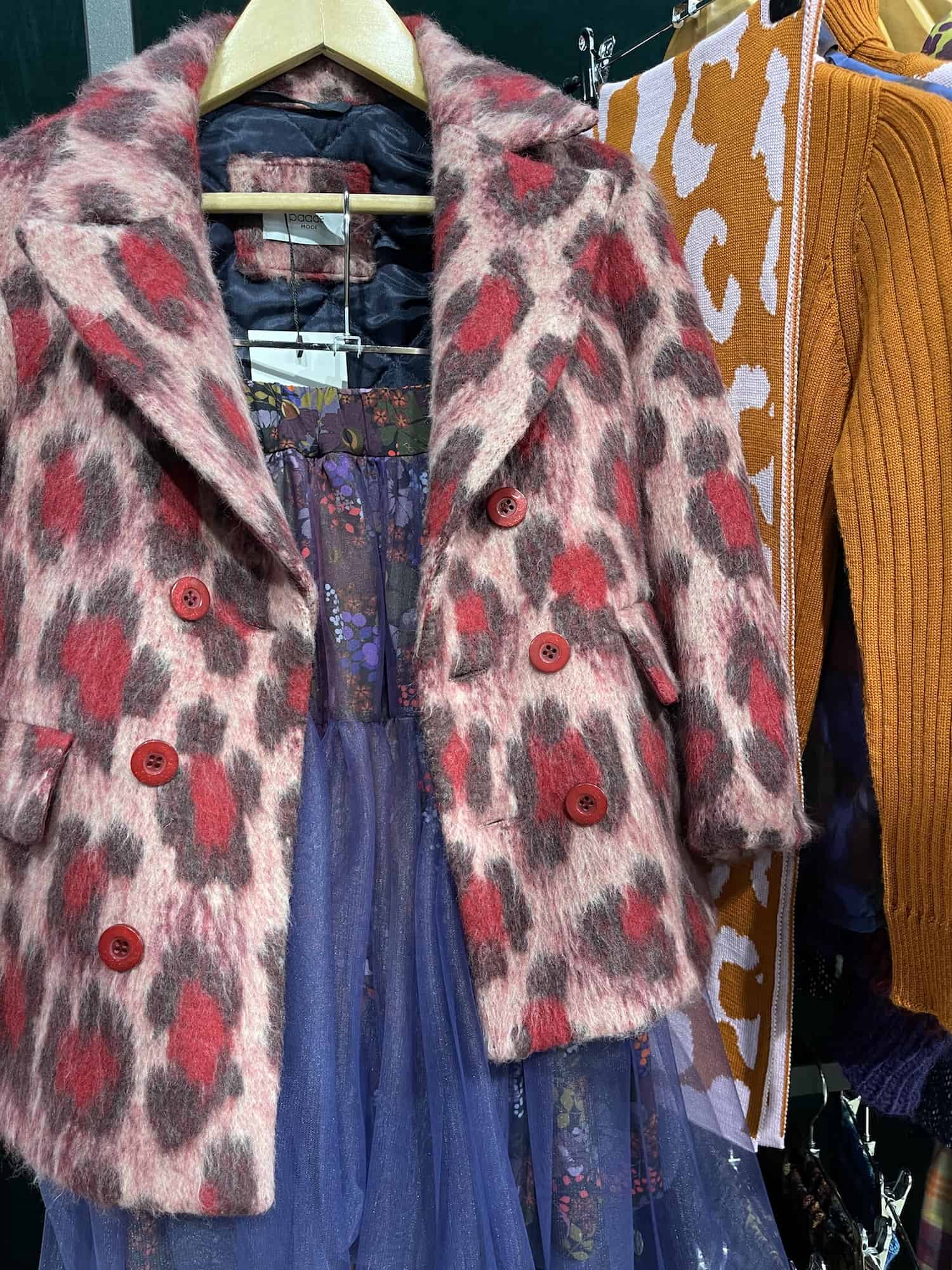 The New Society
For AW22 The New Society will have a completely sustainable collection – not only sustainable but absolutely stunning.
Pirouette Playtime Gallery


In conclusion
Ok it was a smaller show but lots to see and discover. It is tricky with masks but wonderful to catch up with old friends and discover new ones. Lovely to be back in Paris and lots to look out for.
---
Playtime Paris AW22
Playtime Paris
29-31 January 2022
www.iloveplaytime.com
@iloveplaytime
from Pirouette https://www.pirouetteblog.com/business/show-report-playtime-paris-the-physical-show-returns/?utm_source=rss&utm_medium=rss&utm_campaign=show-report-playtime-paris-the-physical-show-returns
via