Parent & Child
Valentina (5) lives in Melbourne, Australia with her four siblings Stella (18), Serena (14), Piero (11) & Olimpia (1) with Mom & Dad.
Mom Stef describes her beautiful brood – Stella is quiet and reserved and very helpful. Serena is the loud, fun silly one. Piero possess a very kind heart and has a very witty sense of humour. Valentina is the sweet funny prankster and Olimpia is the cuddly little whirlwind that has taken over their home.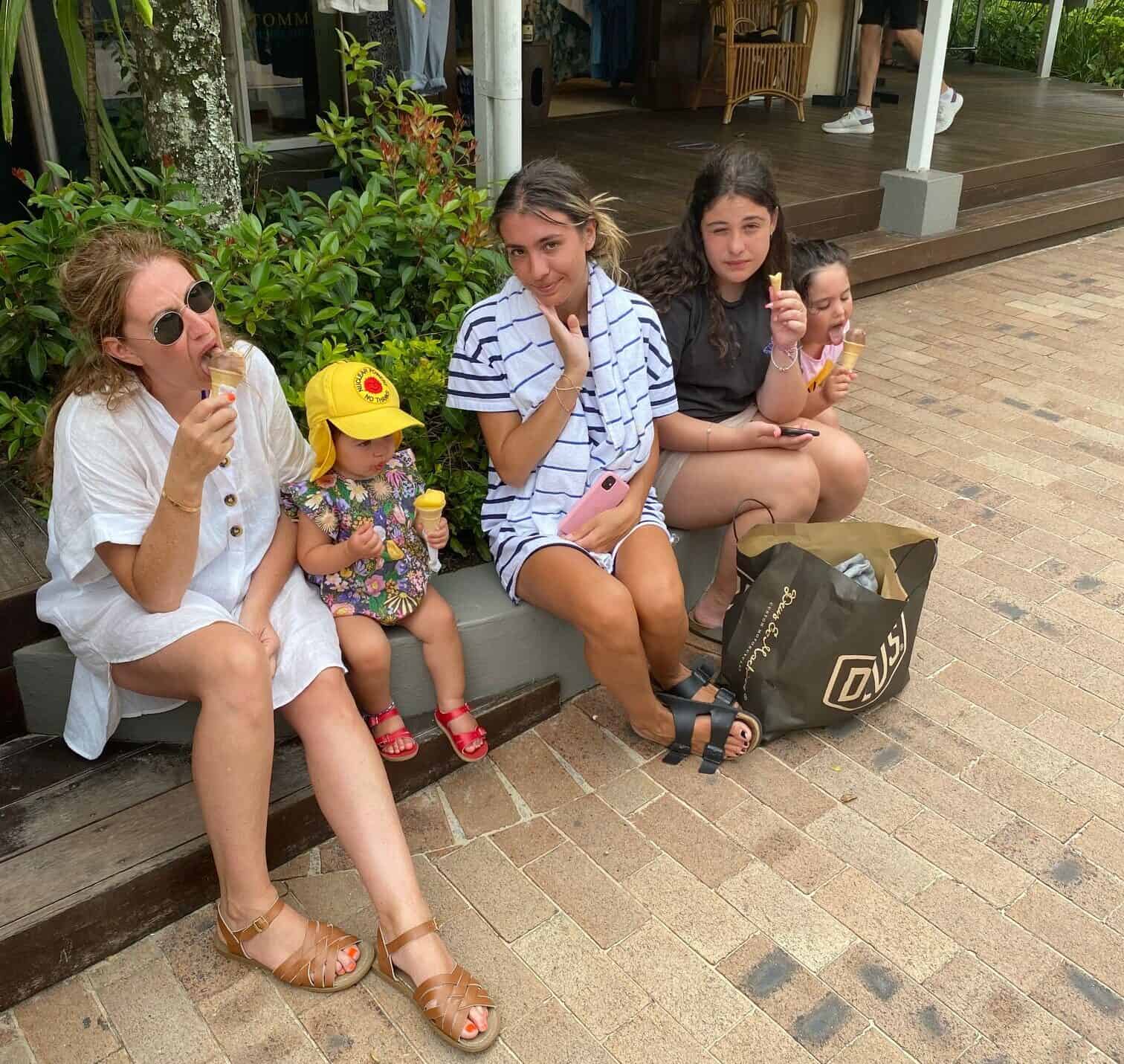 Valentina (aged 5)
Who's the person that you admire the most?
My papa …
What is your big dream?
To be a singer
Your first memory?
Going to kindergarten with my friends.
Your favourite books and films?
I love Moana and Frozen, and I love all books!
What is the best thing about life?
My family and going on holidays with them.
Something you did recently that you enjoyed?
I went to Noosa with my family and did lots of swimming.
If you were magic for a day, what would you do?
I would make myself invisible and do tricks to everyone!
Silliest thing your sibling has ever said?
I can't remember they say silly things all time…
What is especially precious about your mom?
She makes yummy food and gives warm hugs.
What pet would you like ?
Chickens
Stefania Brunetti
Melbourne mum of 4 girls & 1 boy, content creator and lover of fashion, life, food & good times
What type of Mum are you?
I'm a pretty relaxed go with the flow kind of mum. I like to have some routine with meals and household chores but otherwise I'm laid back. I just want my kids to be good people and to be happy.
The good habit that helps you as a mom?
Keeping everyone well fed and making homemade meals. Food is a way to bring us all together and keep everyone happy!
The place you love near your home, that you visit with the whole family?
I would say the beach or our local playground – we always bump into people we know there.
A film or series that you saw recently and that stayed with you?
I just watched Palmer with Justin Timberlake. Absolutely brilliant!!
The book on your bedside table?
Rage by Bob Woodward
What's your approach to buying clothes for your children?
I love children's clothing and find it very hard to hold back. I love colour, fun styles, practical clothing, at the end they are kids and need to be comfortable and I love kid's sneakers
Any brands or stores you cherish?
There are loads. And from all over the globe.
Hugo Loves Tiki, Romey Loves Lulu, Mini Rodini, Bobo Choses, Wauw Capow, Little Man Happy, The Animals Observatory, Gorman Playground, Fresh Dinosaurs, Lillster World, One Day Parade
And honestly loads more.
Stores I love and support are:
Hipkin Kids, Heylittle, Freddie The Rat, Petite Belle, Lola and lulu, Buckets and Spades, Frankies Story, Things Adorable, Shopkidhood, Ladida.
Last items you added to your child's wardrobe ?
A faux fur jacket and pink boots by the animals observatory
What is your favourite Sunday made of?
Lunch out with the family, followed by a play the park.
Your main piece of advice to your children?
Be kind, work hard, don't ever give up, do what makes you happy and alway help others.
---
#FOLLOW Stef & family @stefbrunetti_
Make sure to check out Stef's great kid's labels and stores recommendations!
from Pirouette https://www.pirouetteblog.com/interviews/parent-child/parent-child-valentina-with-stefania-stefbrunetti_/?utm_source=rss&utm_medium=rss&utm_campaign=parent-child-valentina-with-stefania-stefbrunetti_
via