Season's greetings, cuteheads crew! Today I'm coming at you with something extra special. First, these gorgeous
little girls red velvet dresses
, which we introduced this holiday season. And second, an interview with the creator and designer of the beautiful picnic you see here, Lynn Morris of
Bayou City Picnics
!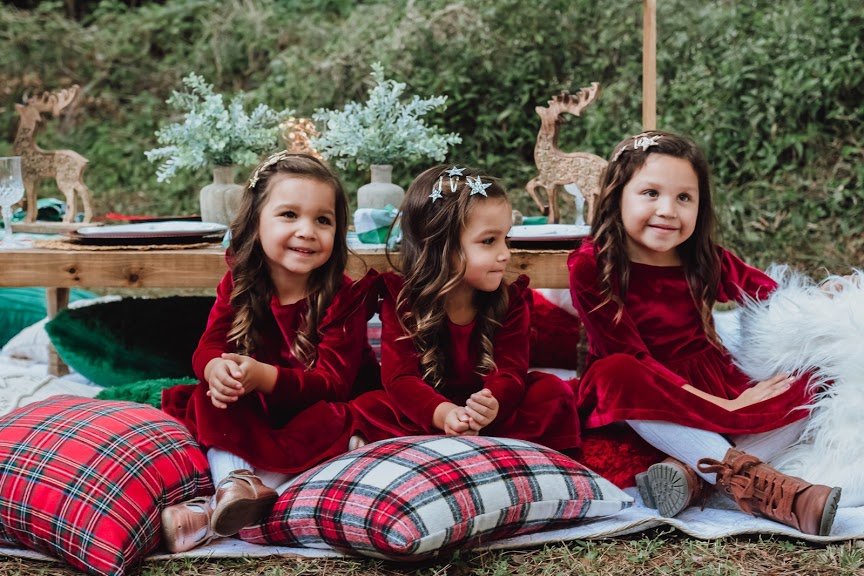 This picnic scene perfectly complements our
little girls red velvet dresses
, and can you imagine the looks on your childrens' faces when they saw this beautiful setup waiting for them? I was especially excited to interview Lynn today because her daughter Courtney has become a close friend and trusted partner of cuteheads. Her beautiful girls have modeled for us several times, and Courtney continues to be a strong brand advocate, which truly means the world to any small business owner.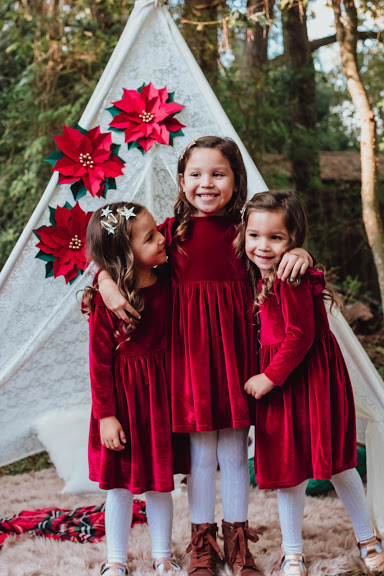 When Courtney delivered these photos to me, I had SO many questions. The first was obviously, "who did this?!?" And the second was, "can I ask her a million questions about it?"
She graciously answered both!
I think you'll really enjoy getting to know this super creative lady and learning more about how Bayou City Picnics was born. And while you read, get a better look at these gorgeous children in their little girls red velvet dresses… perfection. Love these red velvet dresses for Christmas!
Hi Lynn! Tell us a little about Bayou City Picnics.
My heart's desire is to have a business that helps people create special moments and memories in their lives. Whether they're celebrating a birthday, anniversary or just celebrating life with friends, I want to help them achieve the atmosphere that makes their "moment" extra special.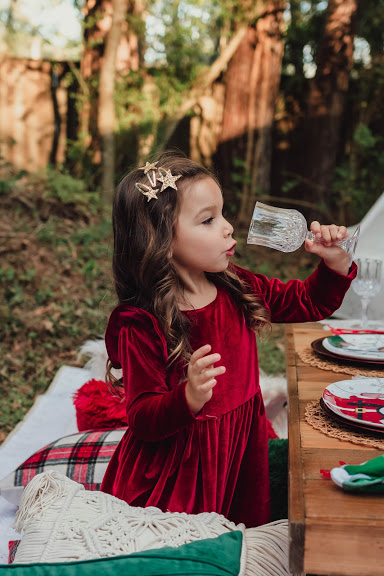 How did you come up with such a creative concept?
I came across the concept awhile back when I happened upon some similar pop-up picnic business accounts on IG that were based out of Australia. I LOVED what they did, and I told my daughter's "I really, REALLY need to do that." I was so inspired by them and the cozy, intimate events they created. I'm an outdoor lover and the idea of creating a cozy picnic to help someone celebrate really appealed to me.
What has been your favorite part so far?
I'd have to say my favorite part has been — and will be — watching people's faces light up when they walk up to the picnic. That look that say,s "oh my gosh, that is FABULOUS" helps me be confident that I've been successful in providing them with something really unique and memorable. That really means a lot to me.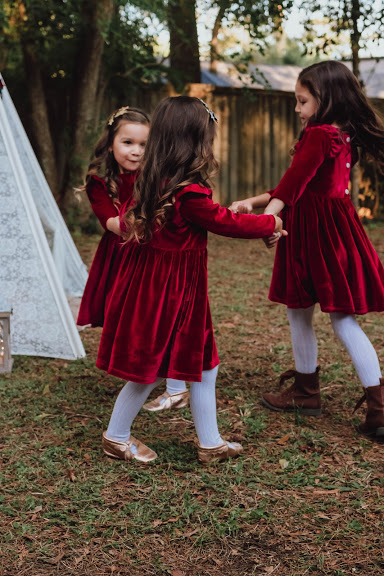 What has been the hardest part?
The hardest part has been when fear and self-doubt creep in. It's something I've always struggled with, and I know I'm not alone in that. My prayer is that my excitement and determination to have fun with this business will help me overcome any insecurities.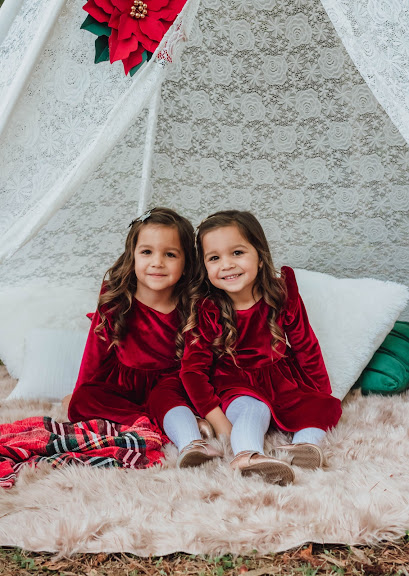 What has been your favorite photoshoot or event to date?
One was an event, the other a photoshoot, so it would be hard to pick a favorite at this point. They both turned out beautifully, I couldn't have been more pleased. I will say, I love Christmas, so when I got asked to set up a picnic for the photoshoot to showcase
cuteheads
Christmas dresses I was super excited. It was so dreamy and really a lot of fun!
Where do you see this business in 5 years?
I hope I have had 5 years of putting huge smiles on people's faces and 5 years of helping facilitate some incredible conversations. Success to me is as much about the satisfaction of knowing I've created something sensational for my customers as it is about financial success. The two need to go hand in hand.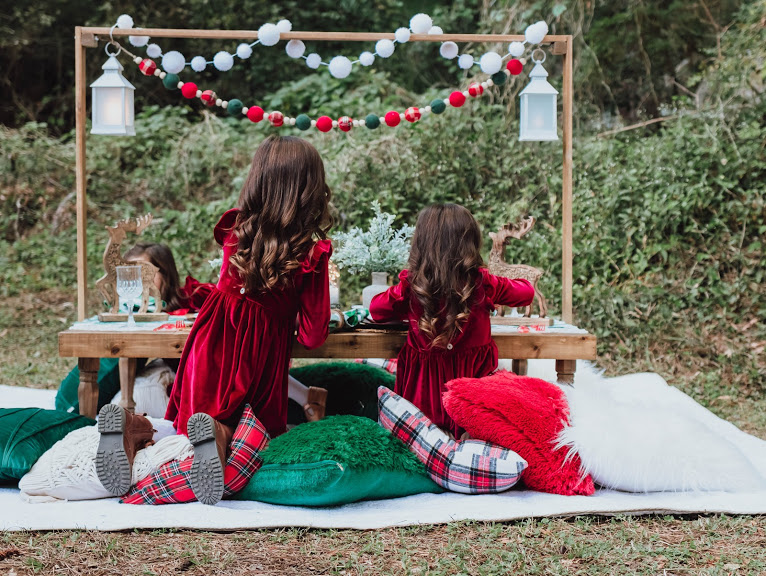 What is your favorite part of the holiday season?
This one is easy. It's definitely the time we spend together as a family making Christmas memories. I have two beautiful daughters/son-in-laws and 8 grandchildren and nothing is more special to me than them. There's just nothing sweeter!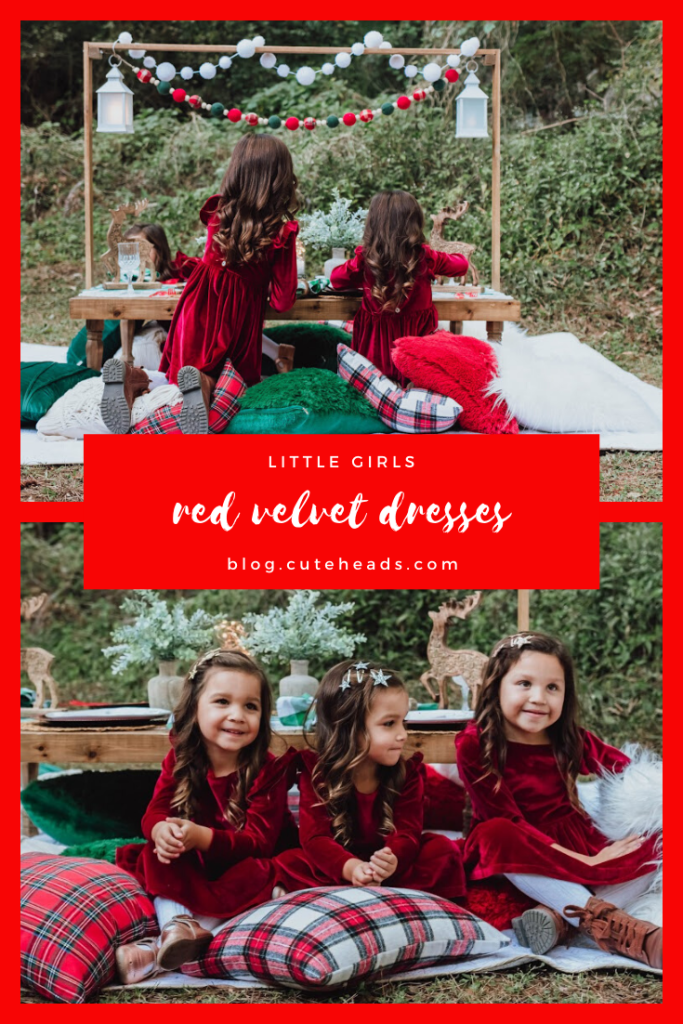 The post Little Girls Red Velvet Dresses + Q&A with Bayou City Picnics appeared first on The Cuteness.
from The Cuteness http://blog.cuteheads.com/little-girls-red-velvet-dresses-qa-bayou-city-picnics/
via
IFTTT