Happy Friday, folks! Today I'm coming at you with something extra special: the cutest little girl's pineapple flamingo party of all time! I am pretty obsessed with these details. Teaming up with local business women is something I really love to do, and when I was asked to be a part of this incredible pineapple flamingo birthday party shoot, I jumped at the chance.
I love the brightness and the colors, love the pops of turquoise (my all-time favorite color!) and it has me feeling like Summer can (and should) go on forever. I mean, it's still 100 degrees here in Texas and there's no sign of Fall in sight… so why shouldn't we dress like it?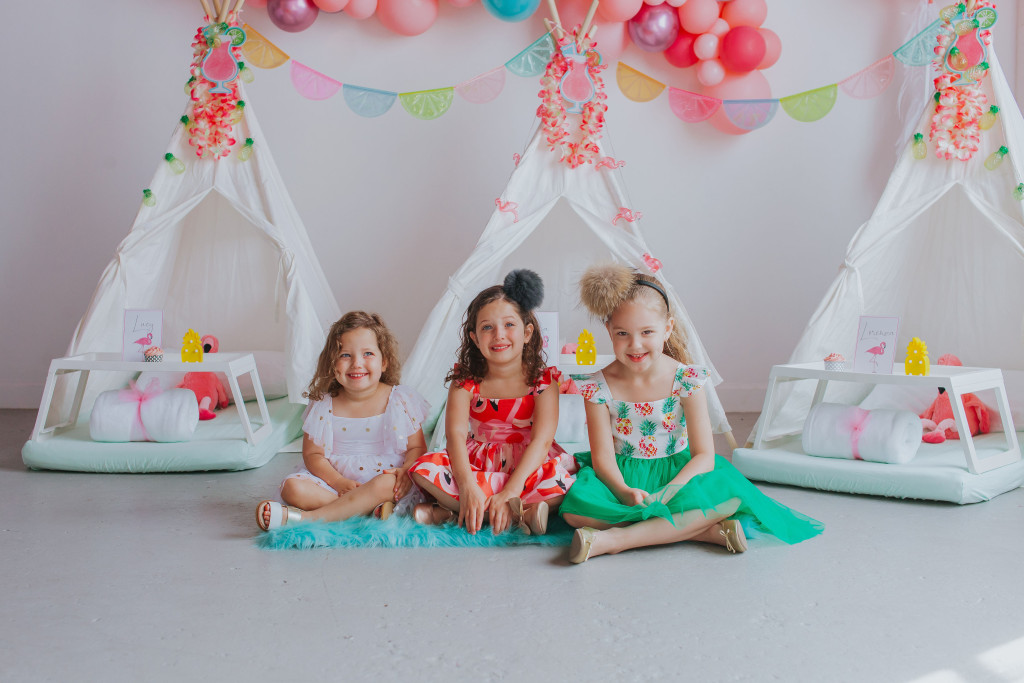 I had to — HAD TO — create a unique and fun little girl's flamingo dress and a cute and festive little girl's pineapple dress just for this shoot, and we got such a great response, we ended up listing them at cuteheads.com. They're still selling well, in spite of the fact that Fall and Winter are coming. In my humble opinion, there's never a bad time for a flamingle or a pineapple party, so why not dress the part?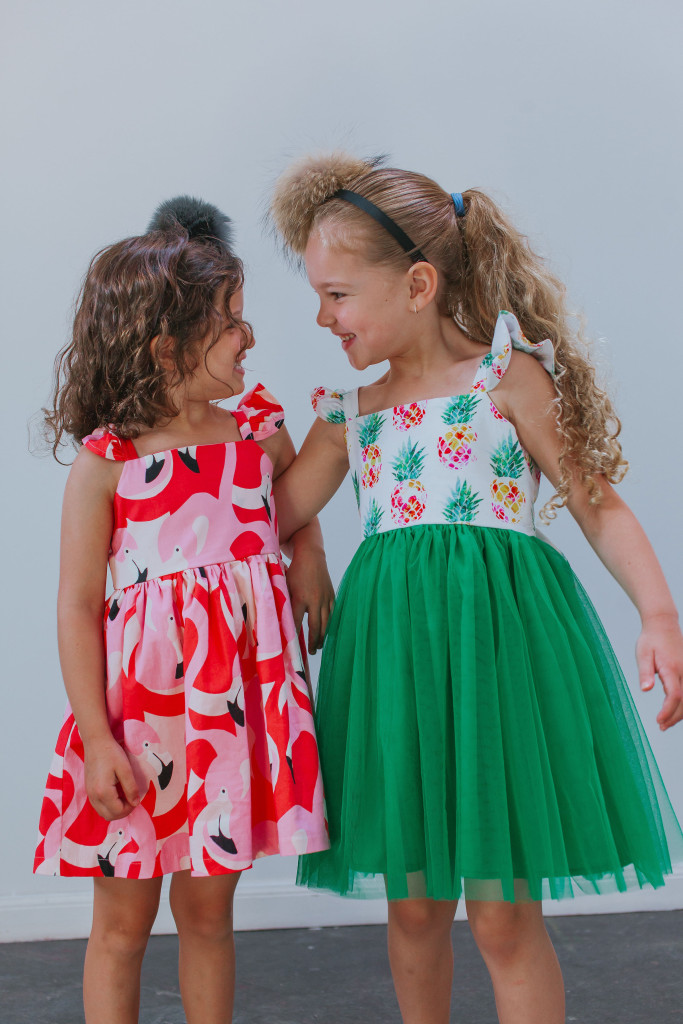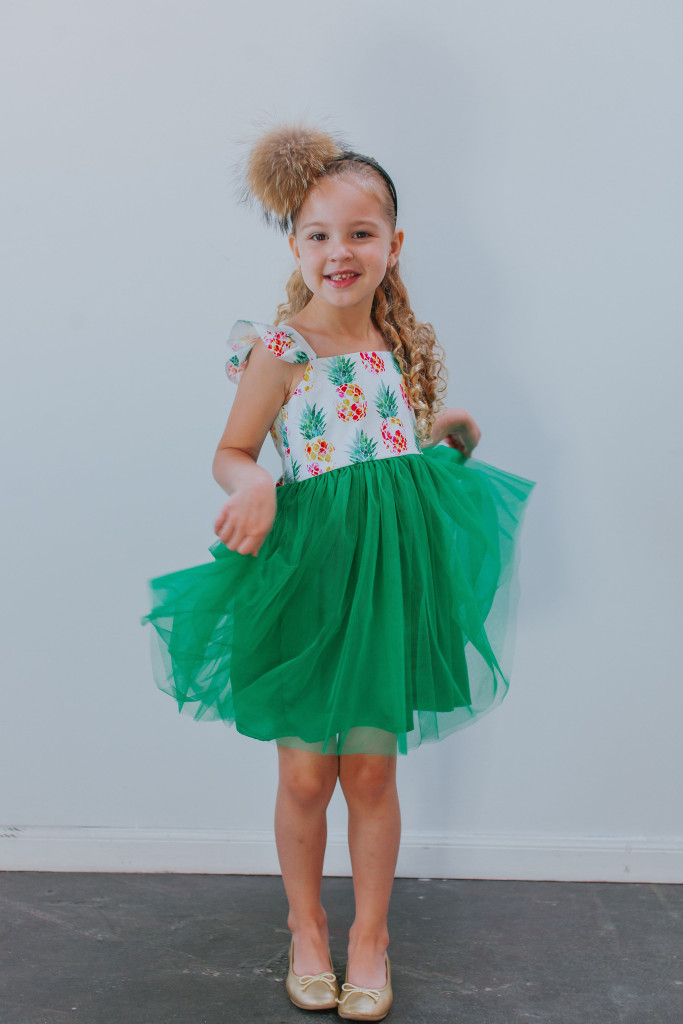 I personally think a flamingo dress or a pineapple dress is great for pretty much any and every day, but even better for a flamingo birthday party or pineapple themed birthday party.
These are super fun and popular party themes, so there are endless decor, balloon and game options! Hopi Tepees, the incredible women behind the tent setup you see here, totally knocked it out of the park with all the cute pineapple and flamingo party elements.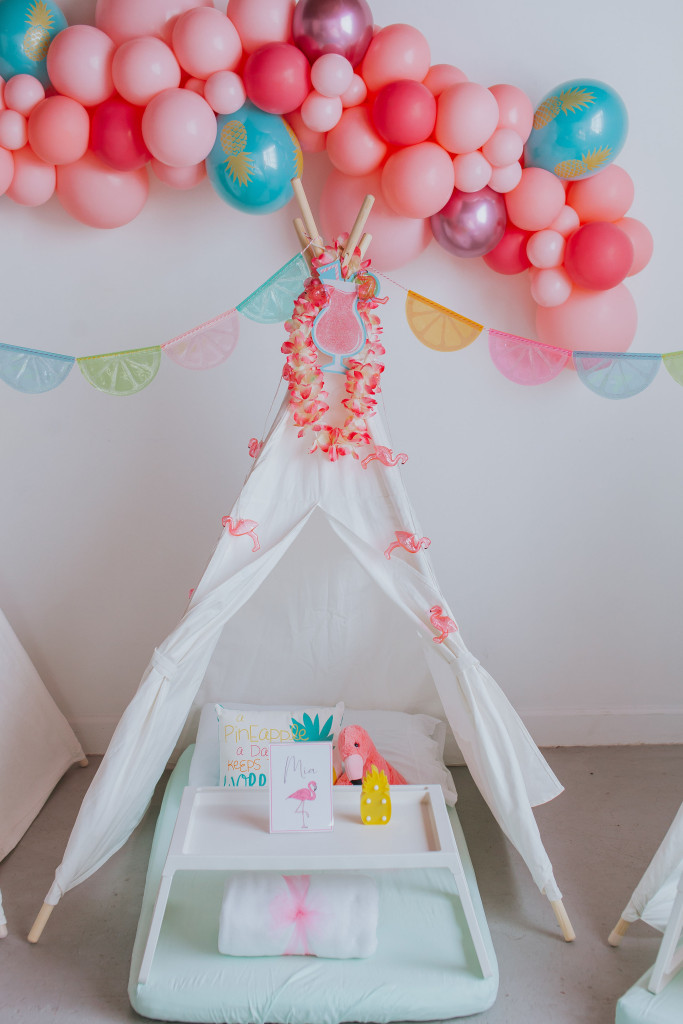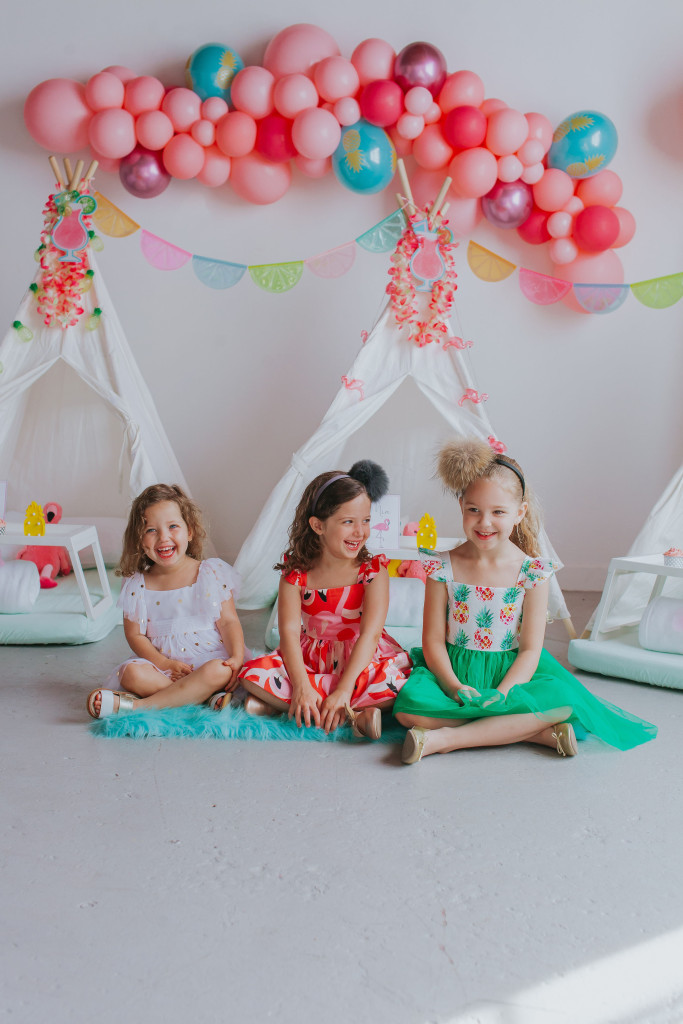 I love the citrus garland, the flamingo lights, and all the goodies in each tent that make each one look and feel special!
And how cute do the balloons look with this setup?!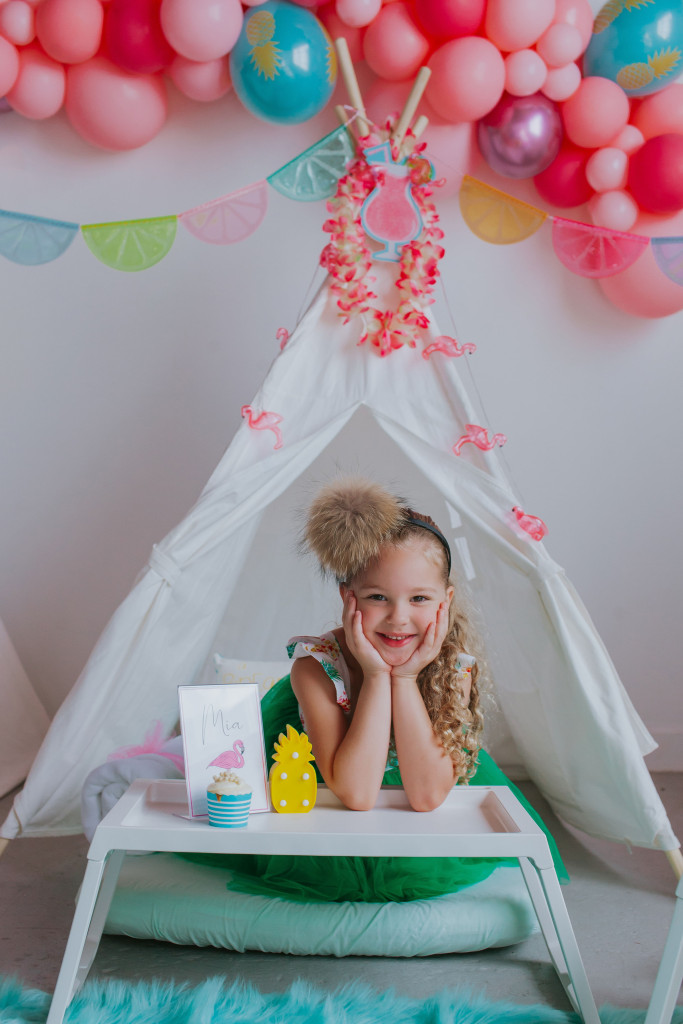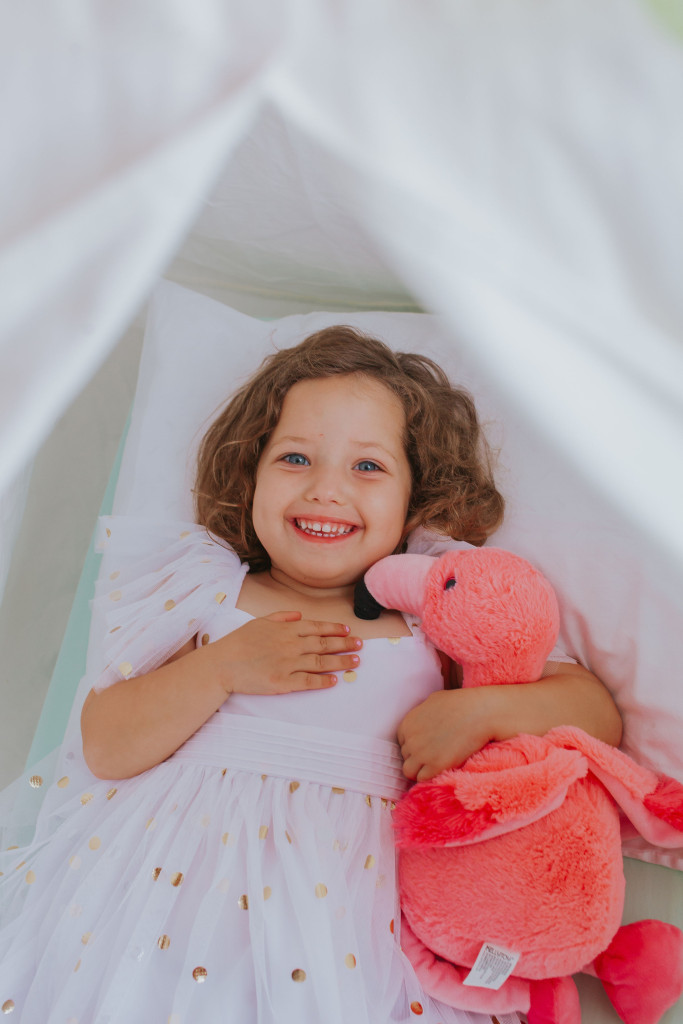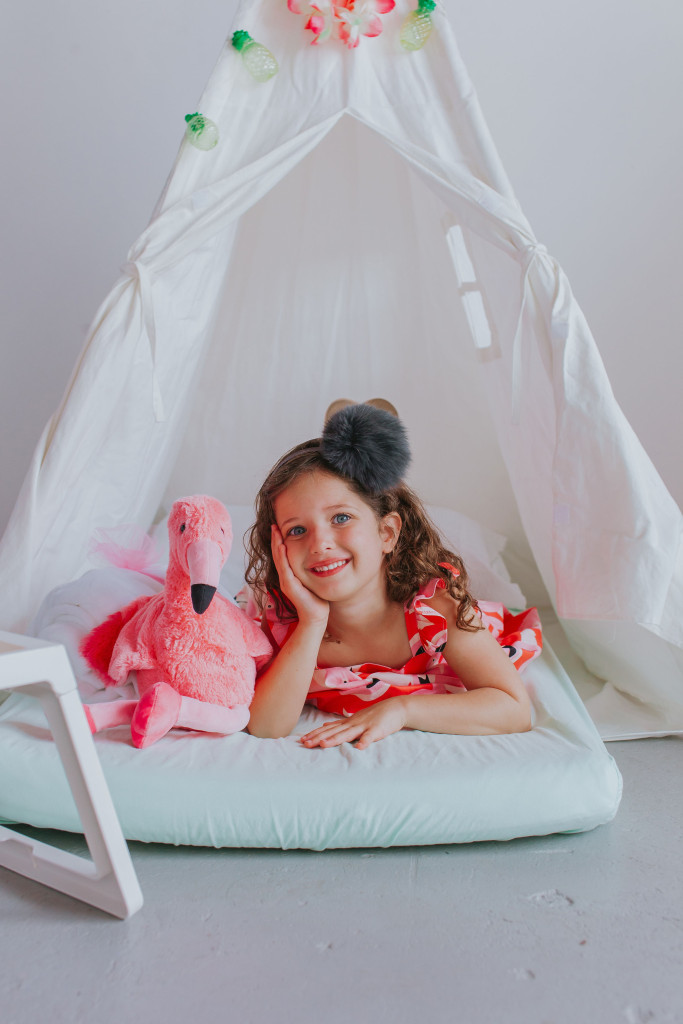 I first met Margaret, the founder and designer behind Festivities TX, when we collaborated on last year's HYPE School photoshoot. She created the most spectacular balloon Christmas tree, and I knew I had to work with her again. So when this opportunity presented itself, I was already completely sold!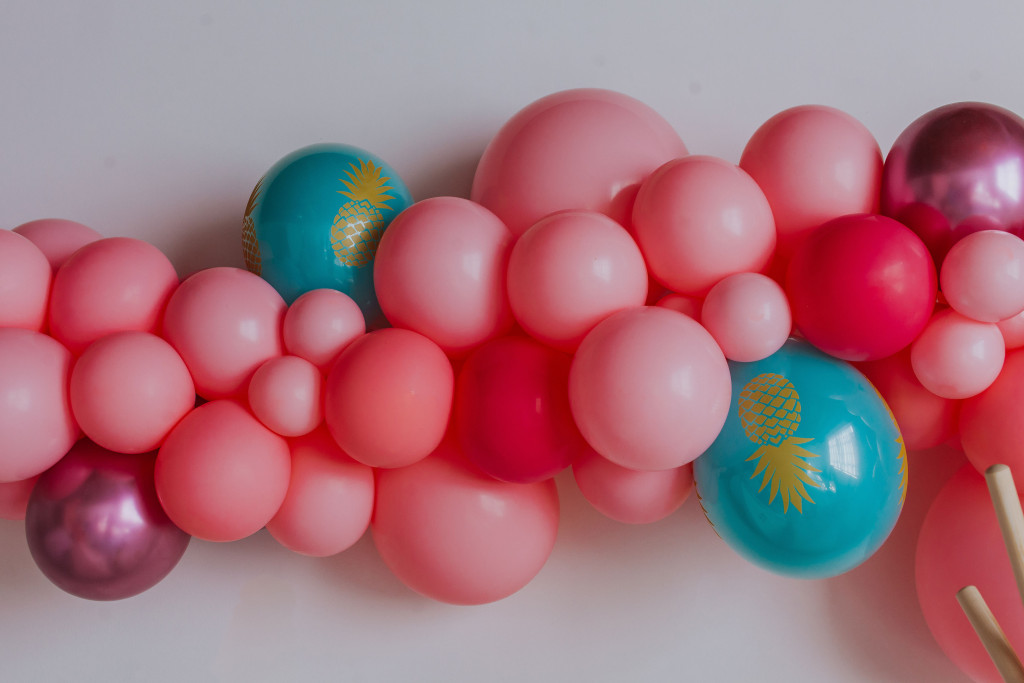 This balloon garland. It is absolutely spectacular! I especially love how she worked the turquoise pineapple balloon into it; it really makes the garland pop, doesn't it?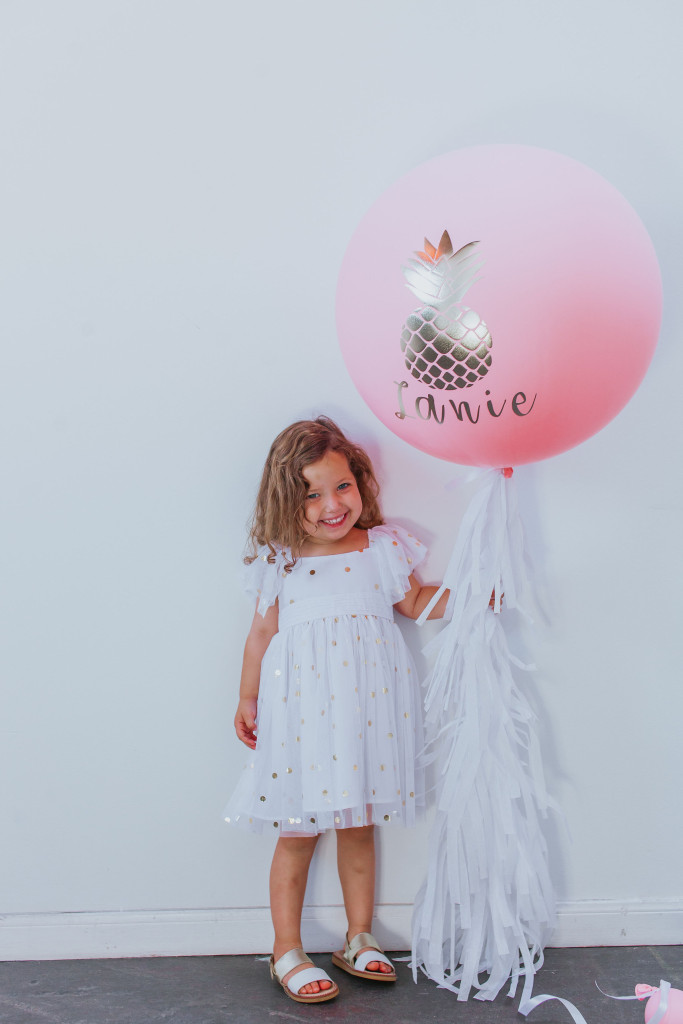 And no party would be complete without a giant oversized monogrammed balloon with a beautiful balloon tassel! It's the little details like this that make parties that much more special.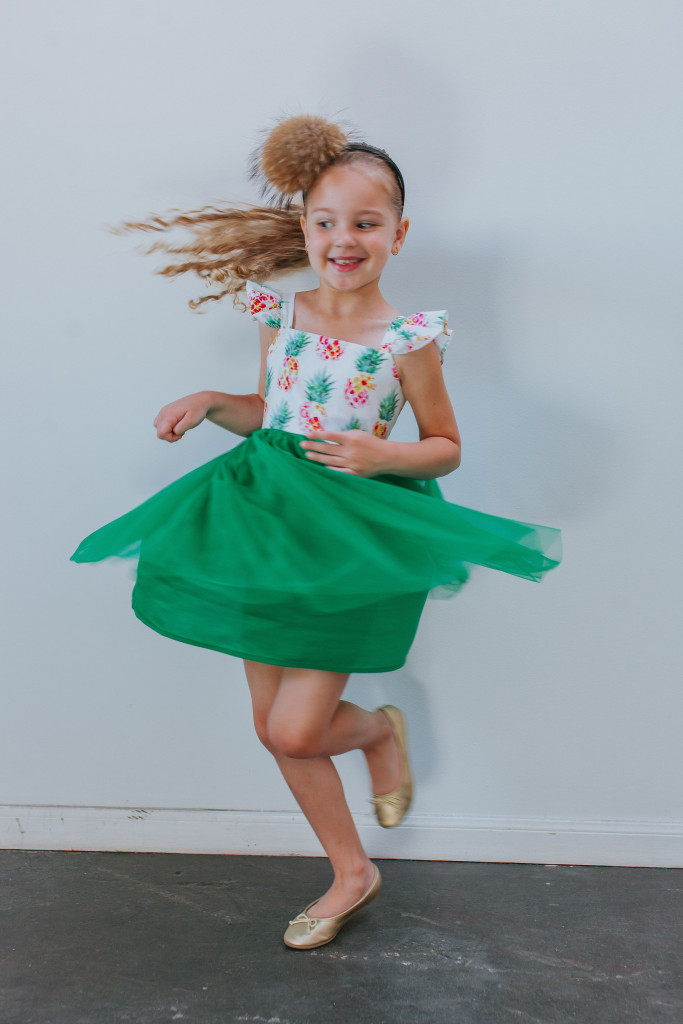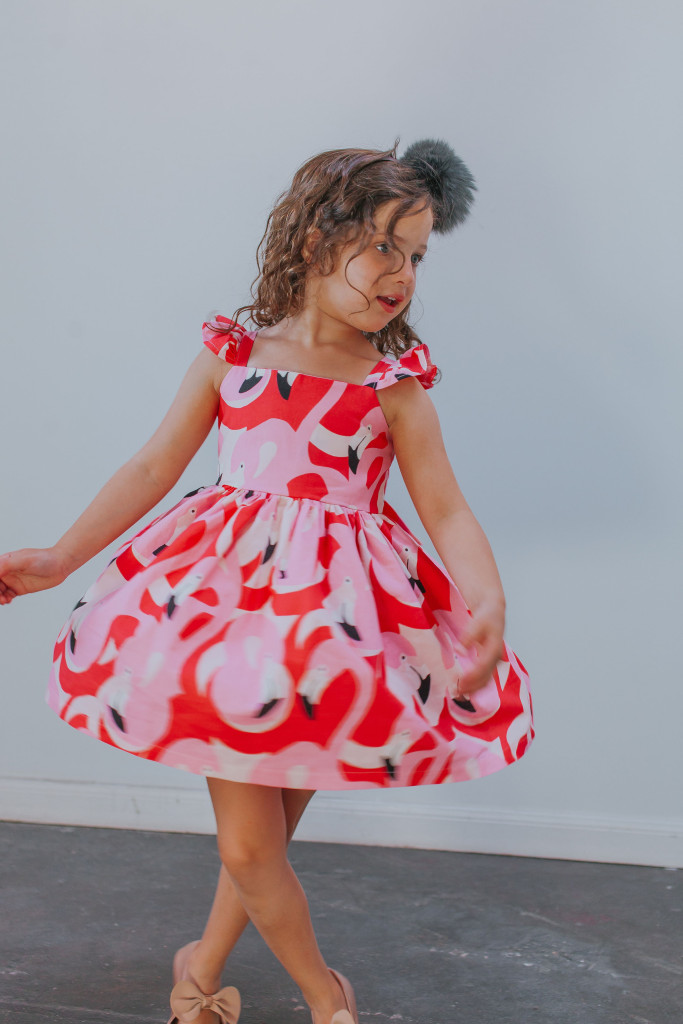 And of course, I have to mention photographer extraordinaire who has never not rocked a shoot: Le Zu Photography! Layla is my go-to gal for ALL my cuteheads projects, and I'm thrilled to have worked with her on this project too.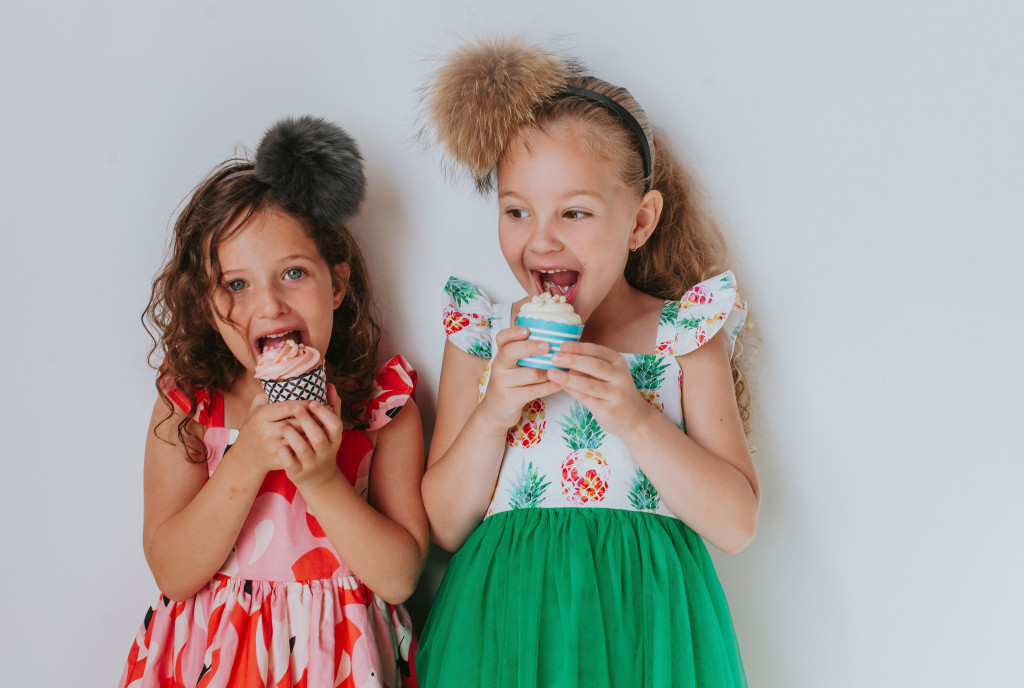 I think the best part of this shoot was having my girls on set — together with their friend Lily, who is Michelle from Hopi Tepees' daughter — to see what we do and how we do it. They love coming to work with me and think what I do is so cool, and I love seeing my work through their eyes. I can tell they're proud of me, and I love being able to set a good example for them.
Hope you love this cute little girl's pineapple flamingo party as much as I do. Have a great weekend!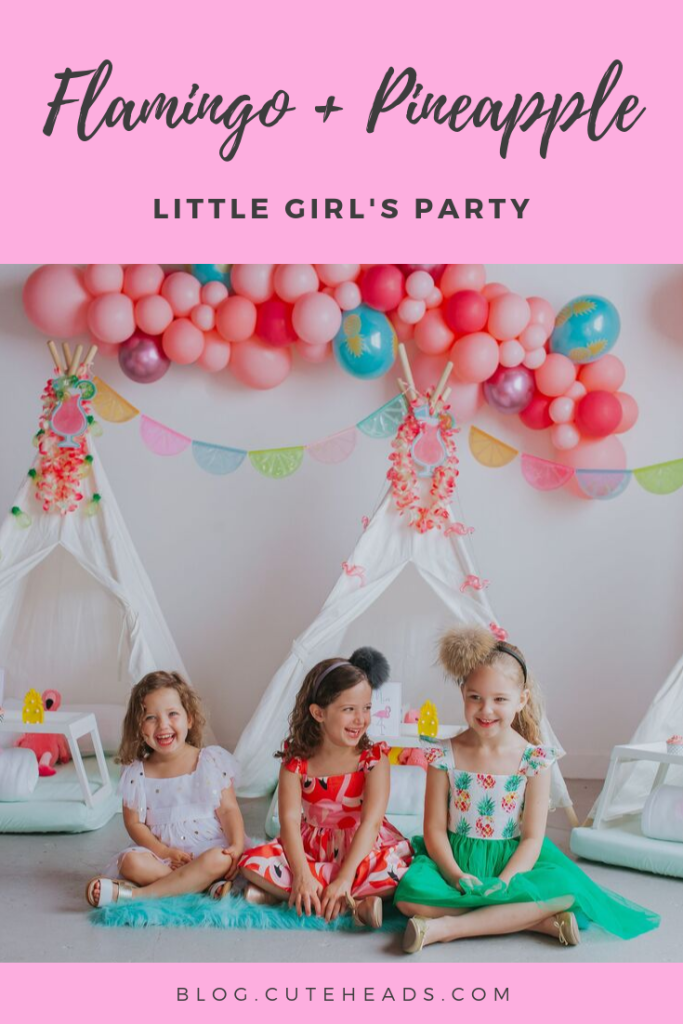 The post Little Girl's Pineapple Flamingo Party appeared first on The Cuteness.
from The Cuteness http://blog.cuteheads.com/little-girls-pineapple-flamingo-party/
via
IFTTT