Hard to believe that we're already looking the Fourth of July in the the face! Summer is well underway, and I'm excited to highlight the best Summer dresses for girls today. I don't know where you live, but in Texas, it is HOT. Like REALLY, REALLY HOT. So my girls are constantly asking for comfortable breathable dresses that are cute and twirly. It's pretty much both of their Summer uniforms.
We usually launch Spring/Summer, Fall/Winter and Holiday collections (with a few surprises sprinkled in along the way!), but this year we decided to add a Summer '19 capsule collection filled with incredible boho dresses for girls and boho rompers for babies. These pieces are ideal for special occasions, like birthday parties, cake smashes, weddings and even back to school.
You guys are constantly asking or more vintage inspired dresses for girls, so why not give the people what they want, right?!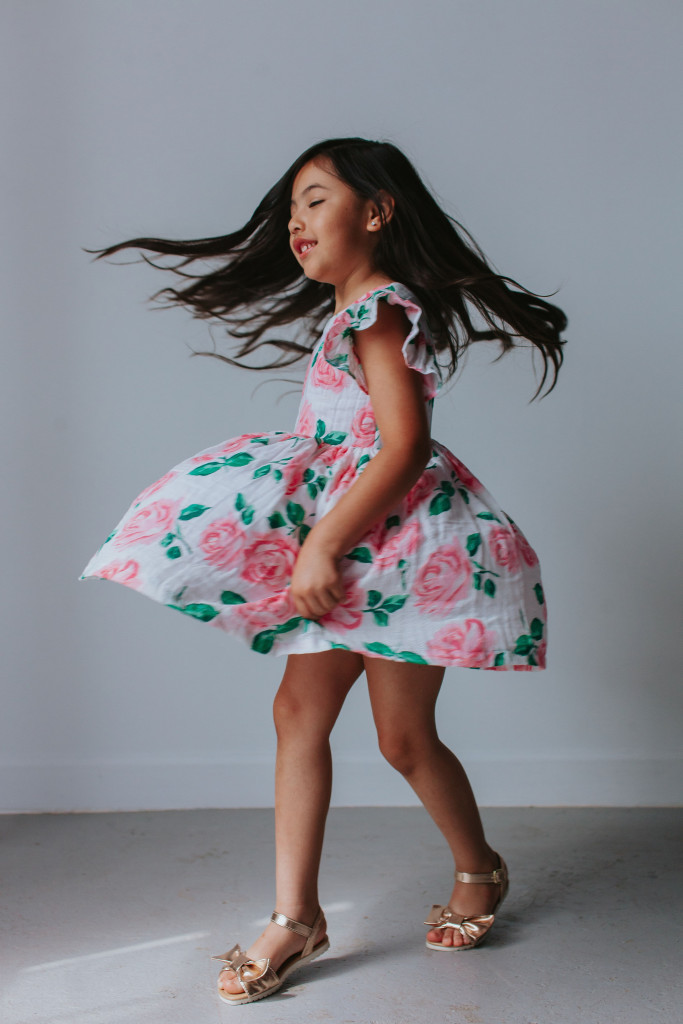 The Posie dress is probably my favorite dress from this collection. Not just because the fabric is to die for, but it is made of double gauze cotton and feels like a swaddle blanket! It's one of the best Summer dresses for girls we've ever made. I know I shouldn't be choosing favorites, but I'm obsessed.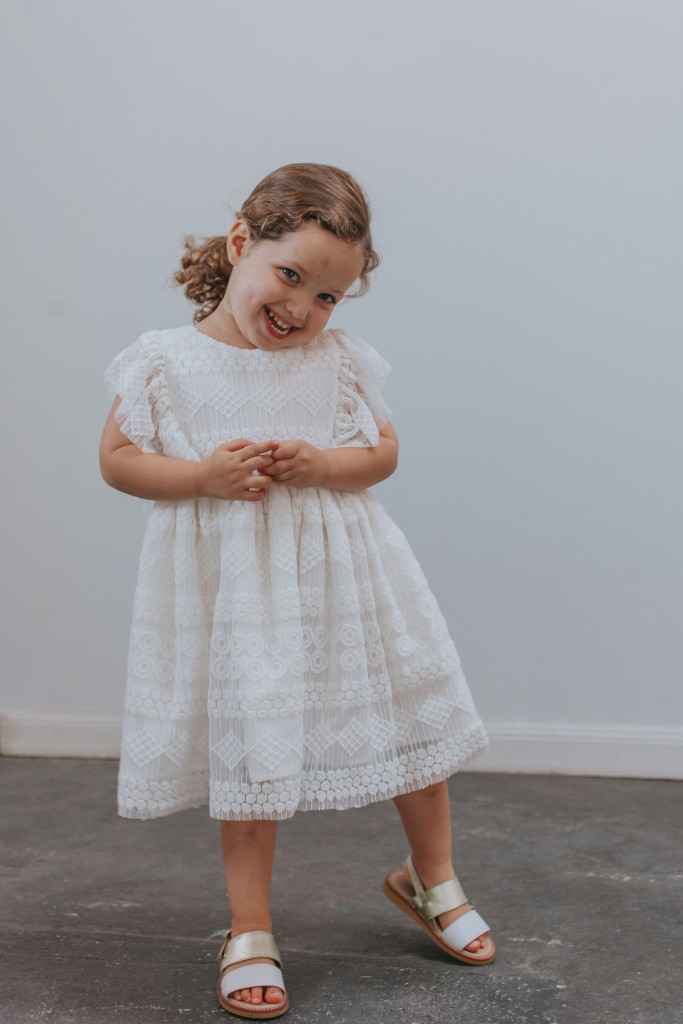 The beautiful lace details on the Lennon dress are a boho dream! This dress is the cutest flower girl dress for a boho or vintage inspired wedding, a birthday party, or just a regular ol' Tuesday.
Seriously. How dang cute is this dress?! I love this pinafore silhouette — we've done this silhouette before and it's always a big hit — and extra-love it in this floral wreath cotton print. Floral wreaths are all the rage at weddings and boho parties… why not wear them on your dress?! The Evangeline dress is beautiful in every way.
The gorgeous Adora swan lace dress is ideal for your little boho swan, and perfect if you're having a swan themed party. This blush pink dress is as soft as can be, and I love how twirly it is. If you're got a boho themed party coming up, this will be your go to dress!
These are just a few of my favorite Summer dresses for girls currently available at cuteheads.com. Go see what else we've been working on, and shop all of our limited edition dresses and rompers while they last!
The post The Best Summer Dresses for Girls appeared first on The Cuteness.
from The Cuteness http://blog.cuteheads.com/best-summer-dresses-girls/
via
IFTTT