Today is an extra special day, because I'm finally sharing this insanely gorgeous flamingo pineapple Summer styled shoot! This collaboration was a true labor of love between a few of my favorite women-owned businesses: Le Zu Photography, Hopi Tepees, and Festivities TX.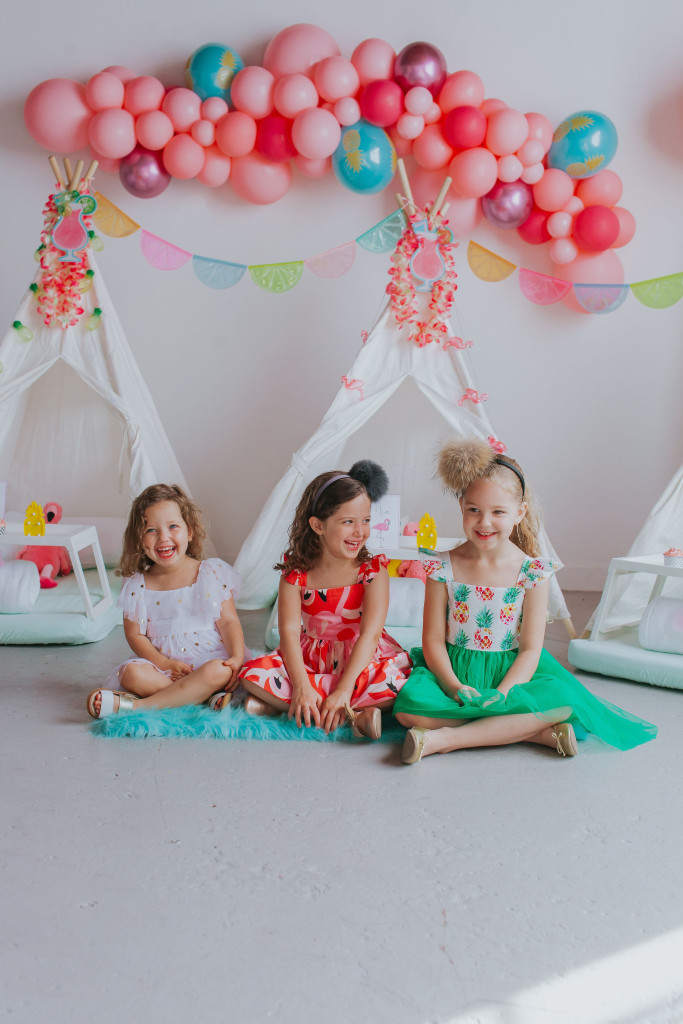 The women behind these local brands put their hearts into this project, and I couldn't be more thrilled about how it turned out. Every single detail was ON POINT, and if you're planning on throwing a flamingo party or pineapple party, this flamingo pineapple Summer styled shoot will be serious inspo for your soul!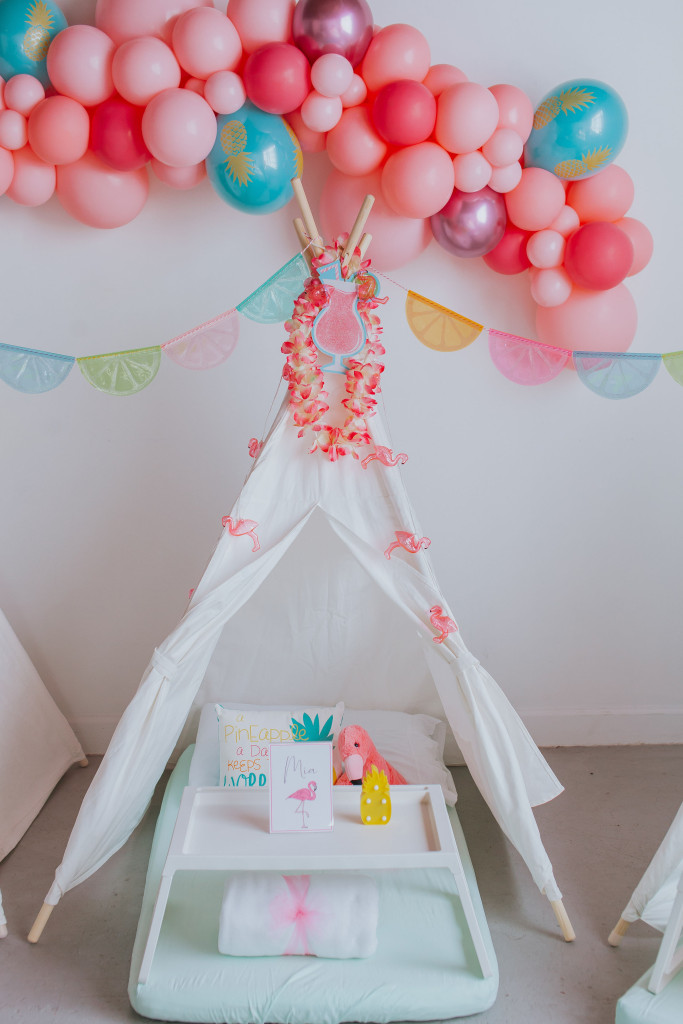 Hopi Tepees is a local company that offers upscale slumber parties in the Greater Houston Area for up to 12 kids. You give them a theme, and they make the magic happen! They had the cutest props and decor for this flamingo pineapple Summer theme, and totally made me want to crawl in myself. Can you imagine being a little kid and showing up to a party like this?! 10-year-old me would have passed out from excitement!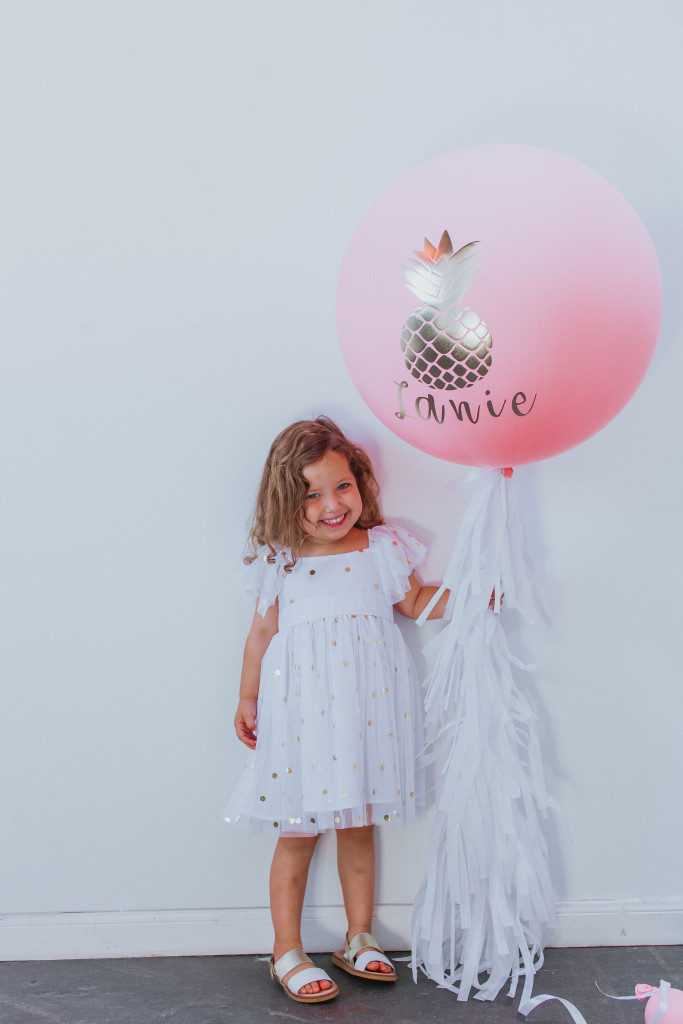 Festivities TX brought the insanely creative balloon decor. Everything from that balloon garland on the wall, to the beautiful XL balloons with tassels shown above… she does it all. Margaret has lended her creative services to another shoot I worked on last year: the HYPE Freedom School shoot. Remember that balloon Christmas tree? ALL HER.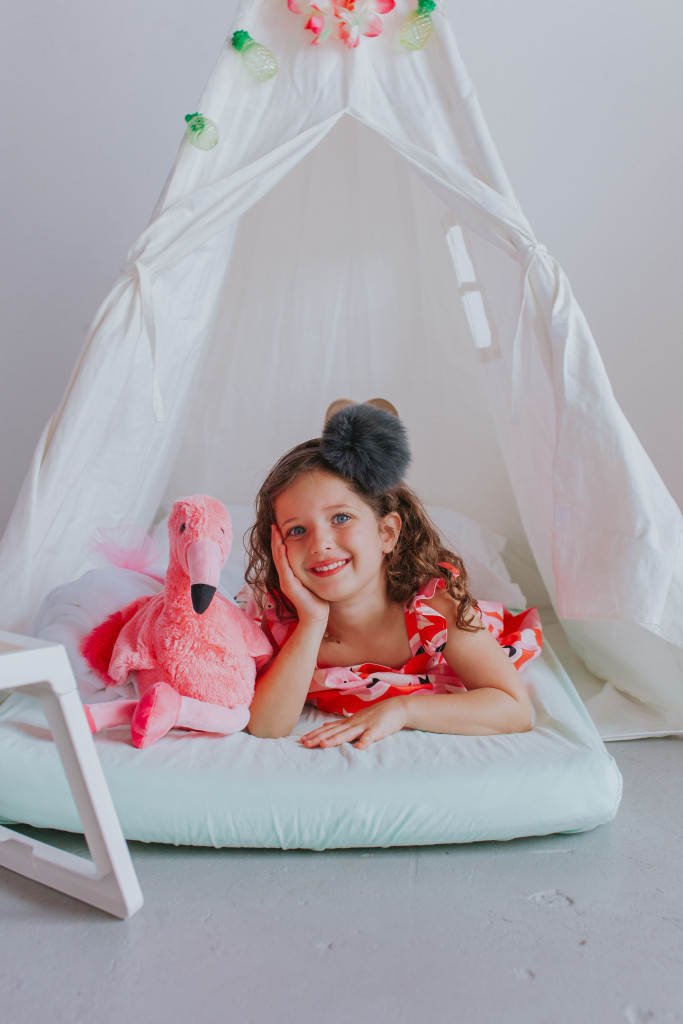 And of course, my girl Layla from Le Zu Photography. She is the creative genius behind all of my brand shoots, and I can't even count how many times we've teamed up. She really outdid herself this time. It also helps that now she has her very own studio — congrats girl! — which was the perfect setting for this memorable shoot.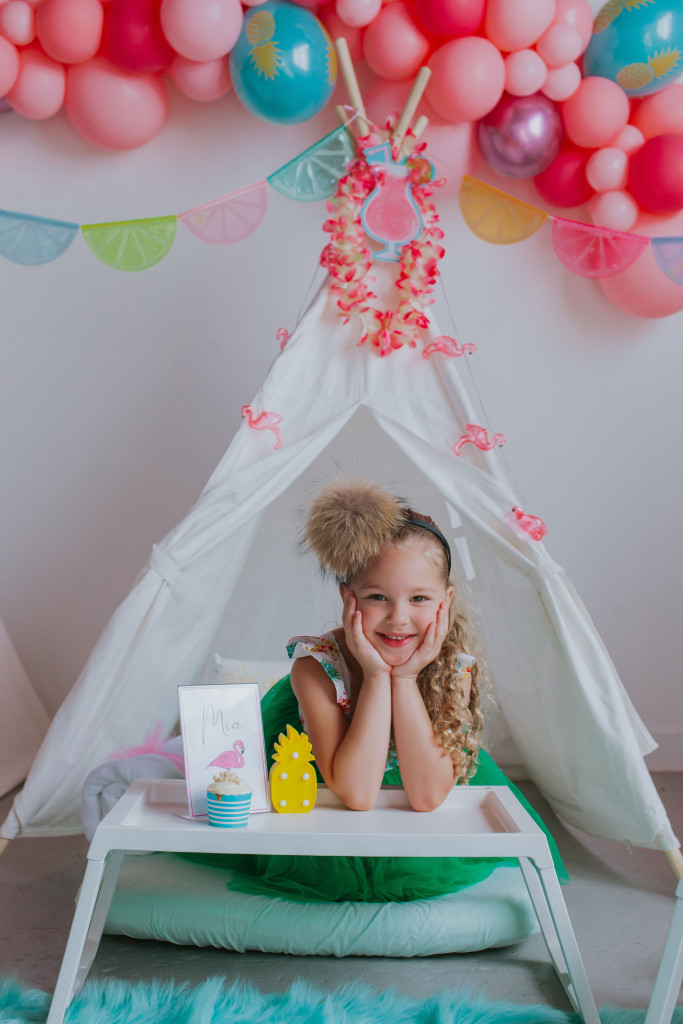 One of my favorite parts about this shoot was that my daughters and Michelle from Hopi Tepees' daughter Lily were the models! My daughter Naomi and Lily have been friends for years (and Tova is always in the mix), so they really felt like they were on a giant play date with extra-fun decor and delicious snacks from Dessert Gallery.
The girls totally crushed it. It was a long shoot, and they managed to keep it together the entire time. I was so proud of them.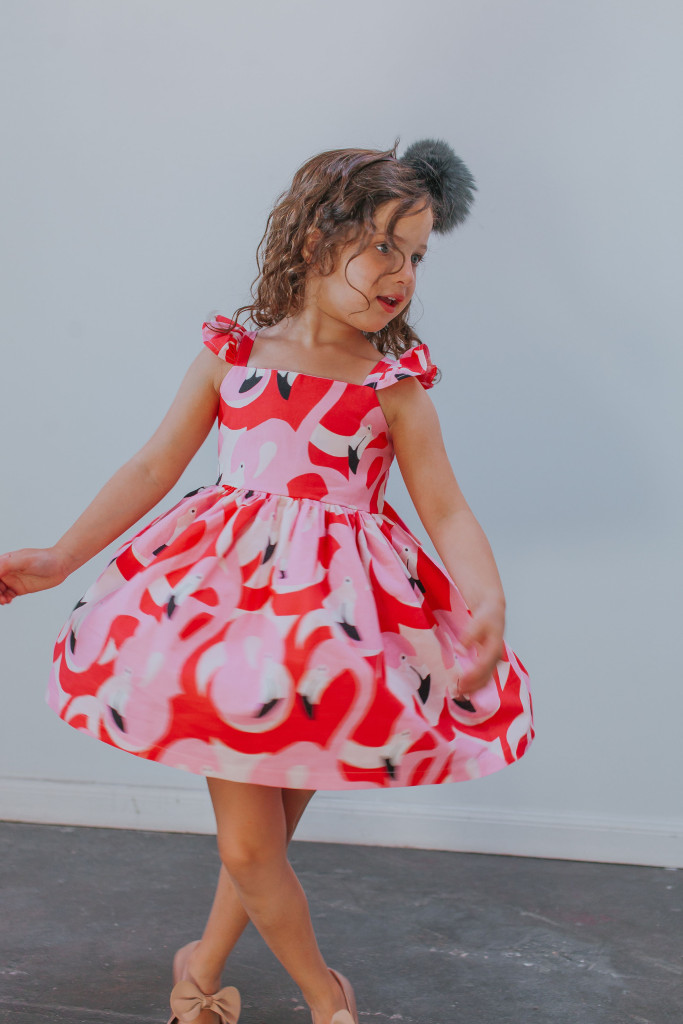 We designed the Fay flamingo dress and the Penelope pineapple dress just for this shoot and launched them last week. They're both already almost sold out! I had to keep a couple for my kids, because how cute are they?! If my kids ever need a flamingo party dress or a pineapple party dress, we will be totally set. And the Addison gold polka dot dress is a new addition to the shop as well; it would make the perfect tulle flower girl dress!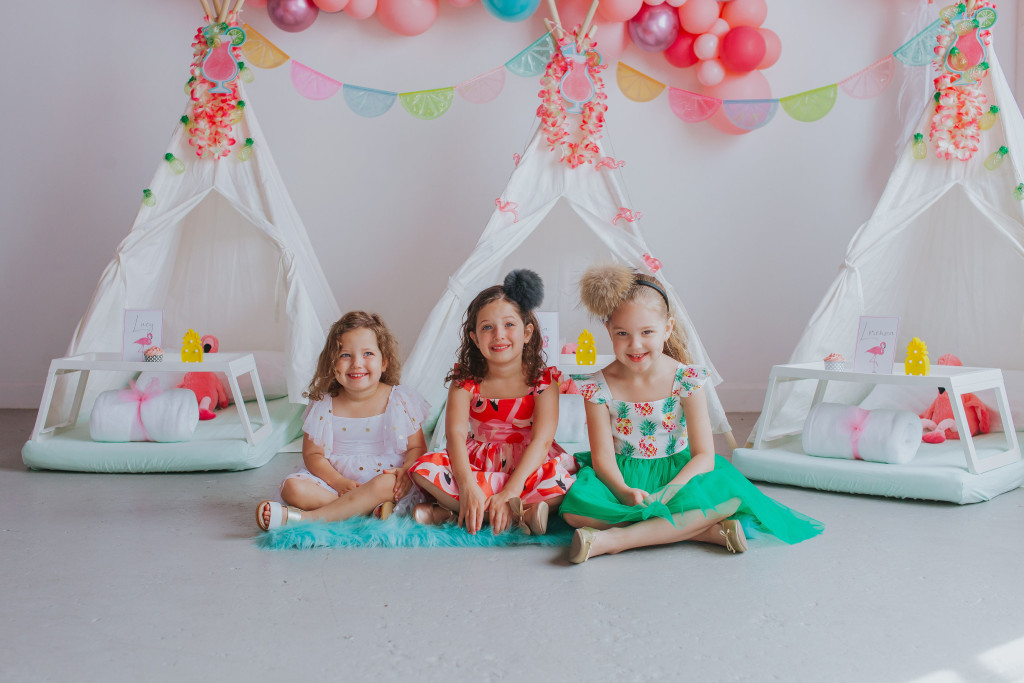 Hope you enjoyed the pics from this gorgeous flamingo pineapple Summer styled shoot! Can't wait to show you the other themes we shot that day. xo
The post Flamingo Pineapple Summer Styled Shoot appeared first on The Cuteness.
from The Cuteness http://blog.cuteheads.com/flamingo-pineapple-summer-styled-shoot/
via
IFTTT